Attention
To Detail
No detail is too small in maintaining your brand image.

Building
Your Brand
Leveraging proven methods and decades of experience to create brand image solutions.


Professional
Grade Installation
Our Blair Installation Network (BIN) of installers operates across the Americas.


It Starts
With Hello
From the very first meeting to the end of the program, we are there every step of the way.



We build the image elements that help consumers connect with some of the world's most beloved brands.

Quality Meets Innovation
Utilizing proven methods and innovative ideas, we solve the most simple to the most complicated problems.

Leading the Industry
Blair continues to be at the front with patented designs, rigorous testing and technology to provide cost effective branding solutions.

Working Worldwide
Across the Americas and around the world, Blair has a local business feel with a global reach.
MARKETS WE SERVE
For more than 50 years, we've helped companies across a broad range of sectors connect with their customers.
OUR PRODUCTS
Boasting one of the industry's largest variety of image element products, from vinyl signs to lit signs, electronic pricing and message units to LightBar wraps, interior woodworking to exterior fascia, we're the single supplier that's got everything you need.
OUR PROCESS
Our client-service focused project managers follow Blair's proven process to deliver on-time, on-budget and on-brand results across thousands of projects.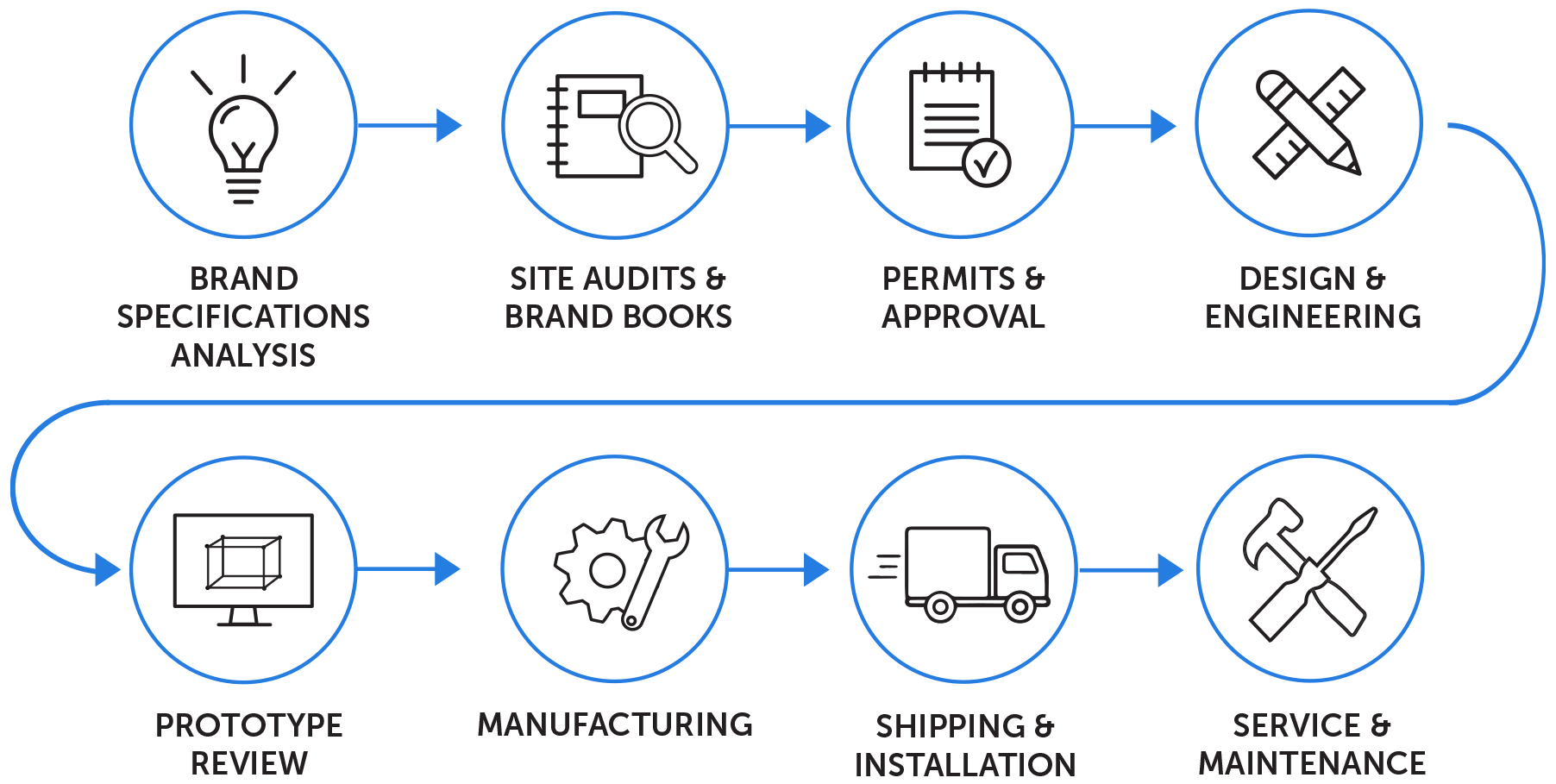 We're Here To Help
We pride ourselves on successful projects and happy customers. Reach out to us and let's see what Blair can do.