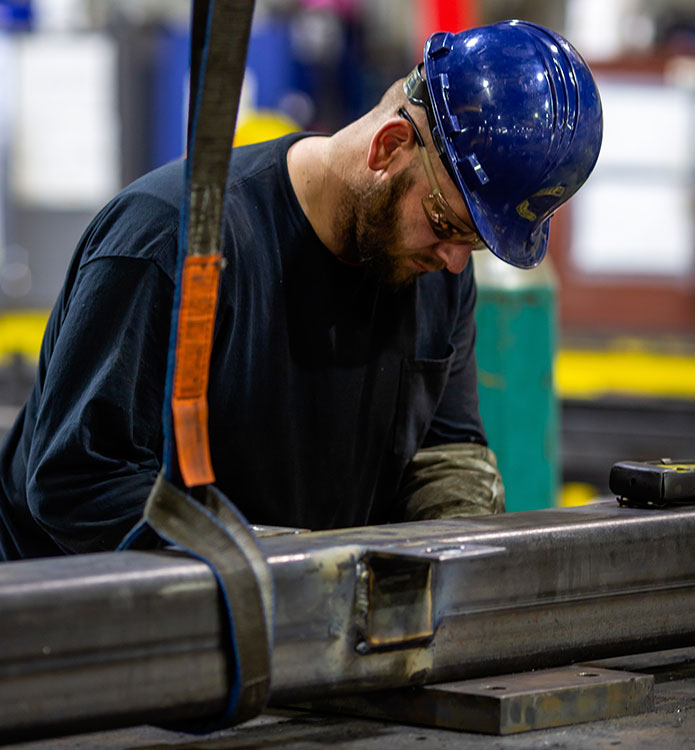 How We Do Manufacturing
Once the engineering process is complete, projects are passed onto the manufacturing department to begin creating your custom brand image elements.
Our manufacturing team is fully trained and certified, with incredible technical expertise in all areas of production. Through ongoing investments in cutting edge tools and machinery, our manufacturing capabilities continue to grow and mature. These include vacuum forming, metalworking, welding, decoration, printing, electronics assembly, and more. We also perform extensive in-house quality-assurance checks to ensure everything we produce is delivered exactly as promised.
Our manufacturing department also focuses on safety in everything we do, not just in the way we work but in the products we produce. This allows us to complete projects more efficiently and offers safer maintenance options long after they've left our facilities.

Made Right
Every project is manufactured by an experienced, trained, and certified team.

Technically Superior
Ever-improving tools and machinery give us a manufacturing edge.

Assured Quality
We perform extensive in-house testing and quality control.