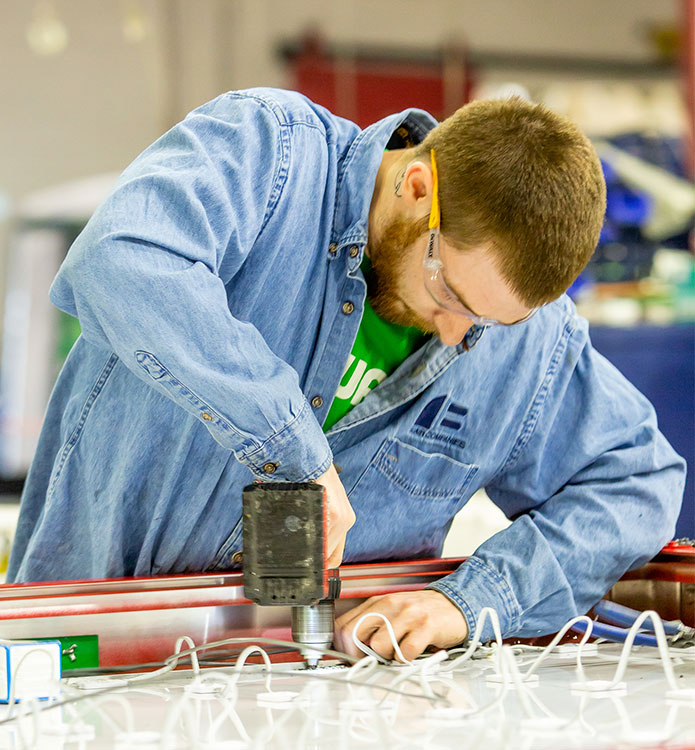 Who We Are
Blair Image Elements has been helping companies across a wide range of industries to stand out and be noticed since 1951.
In that time, we've grown from a business that serves the Altoona community to the wider United States, and eventually reaching Canada, Mexico, Central and South America, Europe, and more. Although we have a team of over 400 hard working employees, facilities spanning more than 300,000 square feet, Asian manufacturing capabilities, and a network of installation partners around the globe, we've remained a family owned business that's committed to excellence, integrity, innovation, and family.
COMPANY OVERVIEW
Blair Image Elements is a division of Blair Companies.
Visit Blair Companies

Global Approach
Blair operates in the Americas, the Asian Pacific, Europe, and more.

A Family Business
Owned and operated by the family that first founded us.

Always Improving
We pursue innovation and excellence in everything we do.
60+
We've been at this since 1951, and we're only getting better.
400+
Our team of talented employees is always ready for the next project.
300K ft2
Extensive manufacturing facilities allow us to work at any scale.

Excellence
We strive for continuous improvement in everything we do, from brand image control to on-time delivery and more.

Integrity
We stand by our work, remaining a trusted business for over 60 years.

Innovation
We stay on the leading edge of LED technology, coatings, media and fascia systems.

Family
We remain loyal to our people and our community.
Supporting Our Local Community
Blair Image Elements actively supports STEM initiatives with local high schools. We offer college students internship opportunities and scholarships. Our leadership team helped found Operation Our Town to help keep our community safe for everyone. And, we have a blast coaching youth sports, including hockey, soccer and baseball.