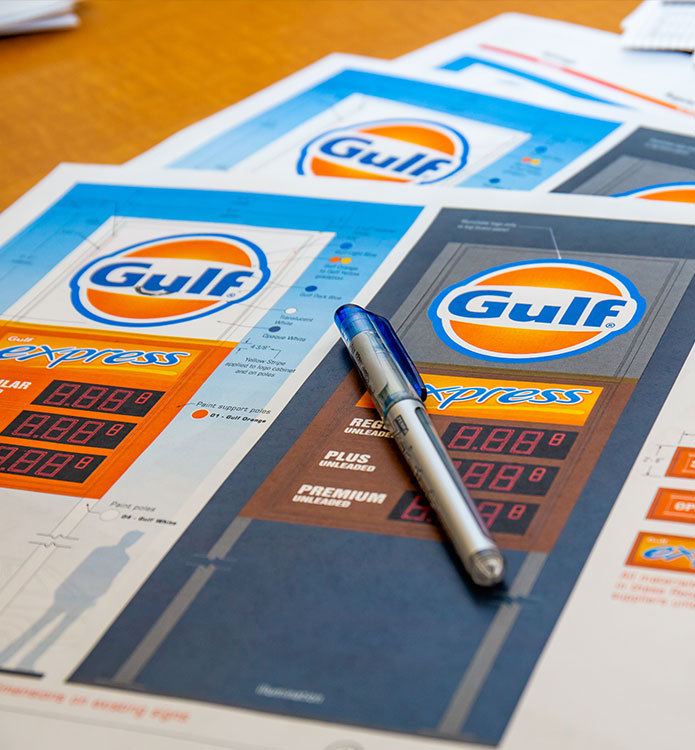 Engineering Your Brand
Blair Image Elements has assembled a strong team of 40-plus engineers and designers boasting industry experience in signs, millwork, lighting, and electronics. Our experts will work tirelessly to create products that bring your brand to life with a sharp focus on quality.
The engineering team uses their vast knowledge of fabrication techniques to identify methods and materials that allow us to produce brand image solutions at lower costs.  Our goal is to maximize square footage, select superior materials, and deliver remarkable results.  We never sacrifice the quality or safety of our products. Our engineers, factory  and install groups form a strong team focused on continuous improvement and flawless execution.
Value Engineering
Our engineering team creates and implements cost-effective designs while maintaining performance specifications.  All Value Engineering solutions are vetted fully and often used across many customers and markets.
Technology
The design process utilizes state-of-the-art technology. We use design applications to showcase the potential of your brand. Our 3D CAD Drawings account for electrical requirements, illumination levels, and UL compliance during the design process.
Brand Specification
Blair Image Elements designs products following strict adherence to your brand identity. Our designs will turn your plans into 3D reality! Consistency will be upheld during multi-site roll outs.
Custom Designs
Blair is happy to work with our clients to modify their family of signs to fit new needs, including accommodating new site conditions, meeting municipality regulations, or simply providing an updated look for an outdated sign.