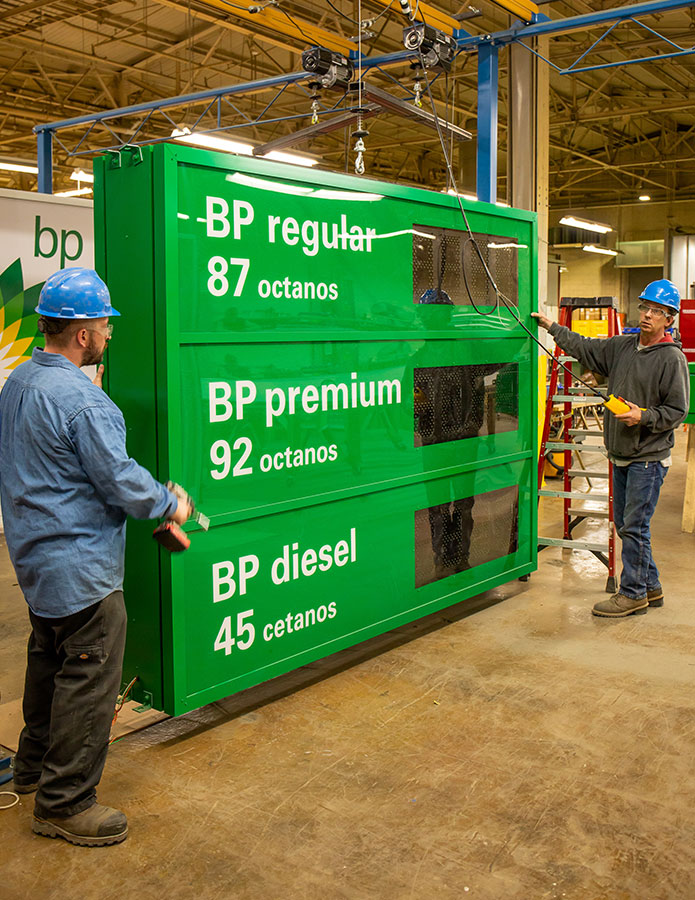 We Do Electronic Signs
Our range of electronic signage allows you to keep important messaging and pricing up to date, effortlessly.
Electronic signs have made it easy for businesses to share dynamic information with customers, saving time and making things more convenient for customers and staff alike. Whether you need to display pricing or more complex messages and visuals, Blair can create and install electronic signage to fit your needs. We've worked with some of the largest and most complex businesses and industries around, and have the experience and ability to provide truly distinct dynamic signage.
Electronic Price Changing Units (EPCUs)
EPCU LX – Behind Face
2nd Surface Mounted for 6" through 24" Digits
New Construction Application
PO Capable
EPCU 3.0 – Standard Potted
1st Surface Mounted for 6" through 72" Digits
New Construction or Retrofit Applications
POS Capable
Flexible and Modular
Optional Features

Energy Efficient Designs
Save time and money with dynamic messaging.

Easy-to-Use Features
Make it simple for staff to update pricing and messaging.

Customized Controls
You pick the elements that differentiate your brand.