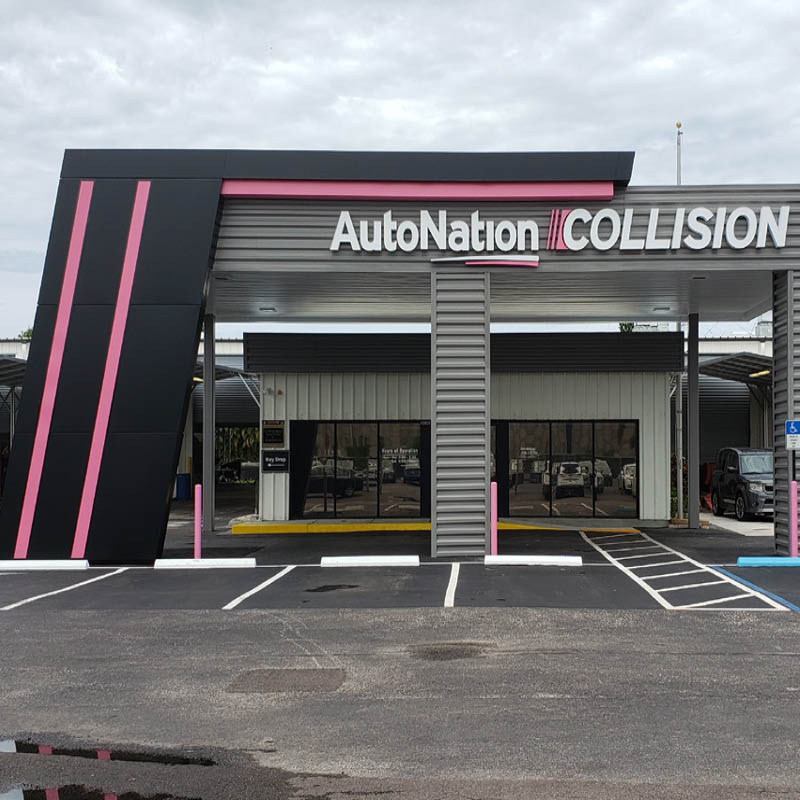 We Do Architectural Imaging
Curb appeal matters. The look of your building says a lot about your brand.
The Blair architectural imaging team has extensive experience in completely transforming building facades. We're PE licensed in 47 states and have trusted relationships with general contractors throughout the country. We provide comprehensive project management on all our architectural engineering projects to ensure the final result is one we can both be proud of. With extensive experience in overhauling and rebranding sites in industries from petroleum to automotive to retail, hospitality, and more, Blair is your turnkey solution for all architectural brand image work.
Corrugated Panels
Building Facades
Modular Building Elements
Honeycomb Panel Systems
ACM Panels
Insulated Panels
Wayfinding Signs
Entry Tower
Sunshades
Fiber Cement
Perforated ACM
Lightweight Stone
Get in touch to find out more about our architectural imaging and other brand imaging offerings.
Let's Talk