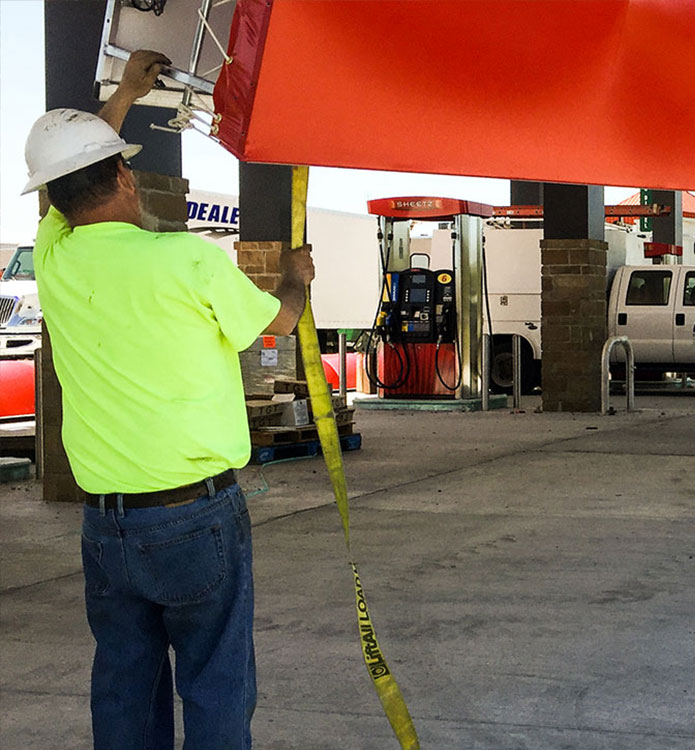 How We Do Installation
When your brand image elements are ready, they'll be installed by one of our own installation crews or a trusted and certified subcontractor from our Blair Installation Network.
Our installation network allows us to manage everything from single-site installations to complex, multi-site projects from Canada all the way to South America, operating in rural townships and major metropolitan areas such as New York City. Our installation crews have operated safely and efficiently under our vigilant project management for the past 45 years, with a reputation for quality work and satisfied customers.

Safety Comes First
With more than 45 years of experience, our installations teams operate safe, secure sites.

Proof In Numbers
Our installation network has conducted over 100,000 successful installations to date.

Servicing The Globe
Our network of installers reaches across America, Europe, Asia, and more.