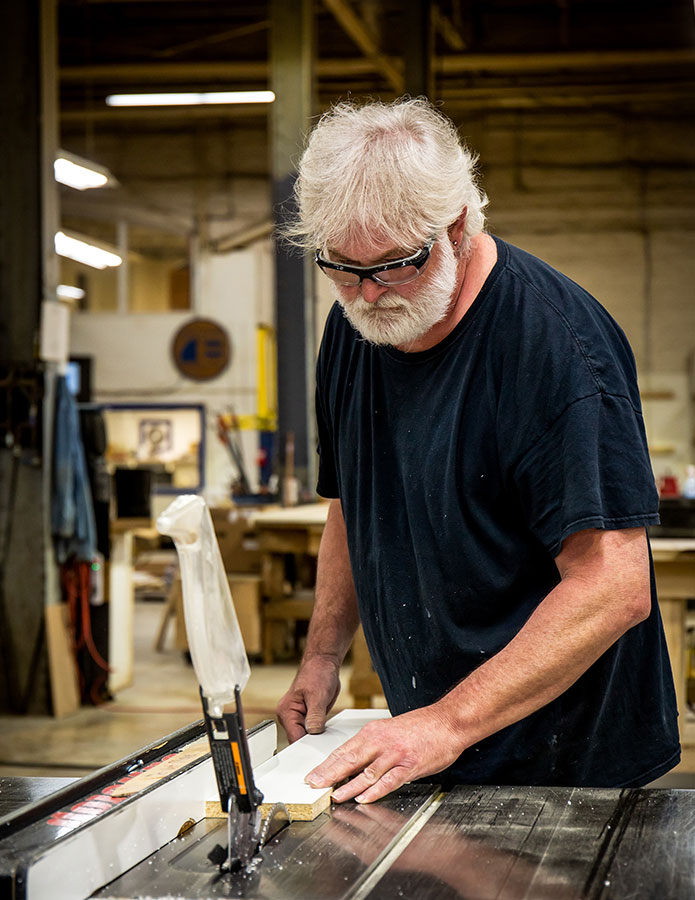 We Do Millwork
A quality interior can make all the difference to both your customers and your staff.
At Blair, we understand that quality and quantity both play equally important roles in outfitting your business, so we've combined reputable, local craftsmanship and trusted materials with the ability to scale up production through vetted Asian manufacturing facilities that we oversee and inspect. This allows us to create truly custom business interiors for countless sites, built perfectly to specification each and every time.
Countertops
Work Stations
Reception Areas
Cash Wrap and Check-out Areas
Point of Sale
Perimeter Shelving
Gondolas
Custom Cabinetry and Displays
Fully Assembled
Partially Assembled
Knock Down
Laminates
Veneers
Solid Surface
Solid Lumber
Reclaimed Lumber

Crafted Custom Interiors
Thoughtfully designed to exceed your expectations.

Local Meets Global
Our overseas manufacturing capabilities let us scale up production to meet any needs.

Built To Last
We use high-quality materials and trusted techniques.