Engineered for an Amazing Experience
In 2019, Lexus of North Hills approached Blair Image Elements to develop an eye-catching façade in order to compete with competition in the area. The scale of this project presented an exciting challenge to our engineering team. We quickly began developing the LED Light Wall, incorporating efficient, sustainable technology and upholding the high brand standards of Lexus.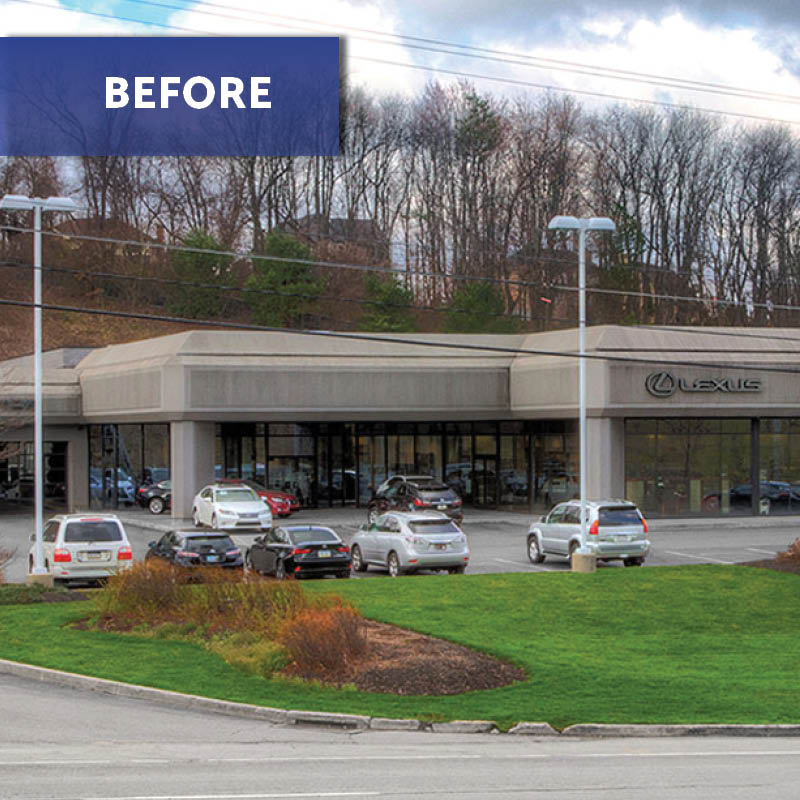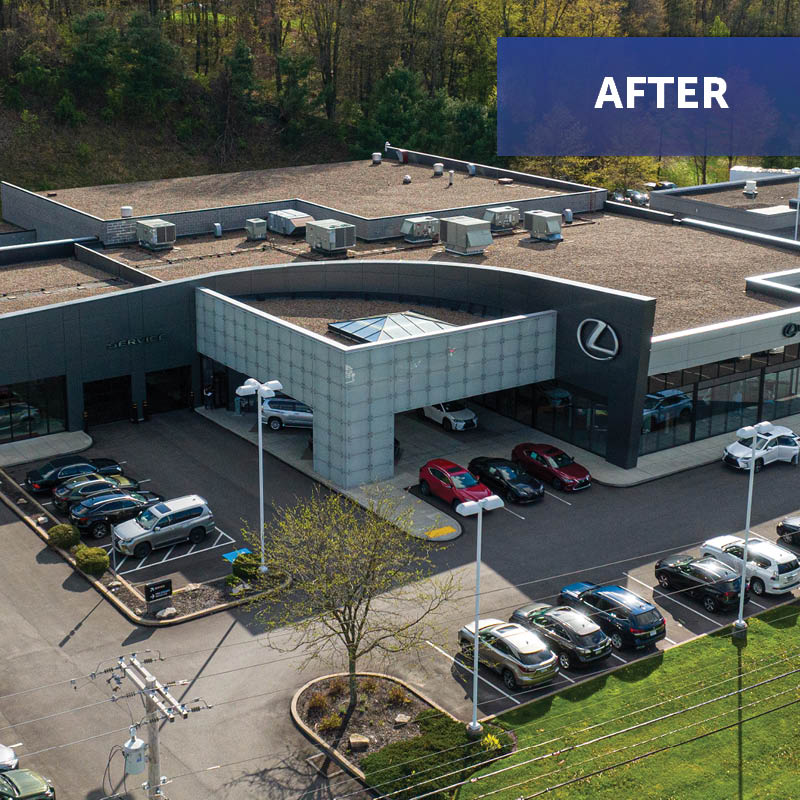 Blair Image Elements surpassed client expectations by designing and installing the LED Light Wall. Our engineers integrated an easy-to-use system of color tunable LEDs, allowing Lexus of North Hills to display customizable animations and capture the attention of every car driving along the highway. Features include 12,000 pounds of glass panels, 24,000 LEDs, etchings of the Lexus logo, and a proprietary track-and-rail system to support ease of service and maintenance.

Branded Glass Panels
The Lexus logo is etched on each glass panel.

Color Tunable LEDs
The glass panels are backlit by LEDs, with every color of the rainbow at your disposal.

Ease of Service
Blair has developed a process to simplify and expedite service calls.
Working with Blair Image Elements was fantastic. From the communication through email, to the employees that were on site, everything was fantastic. We couldn't have picked a better team to work with.
Get in touch to learn more about the LED Light Wall and our other brand image offerings.
Contact Us!