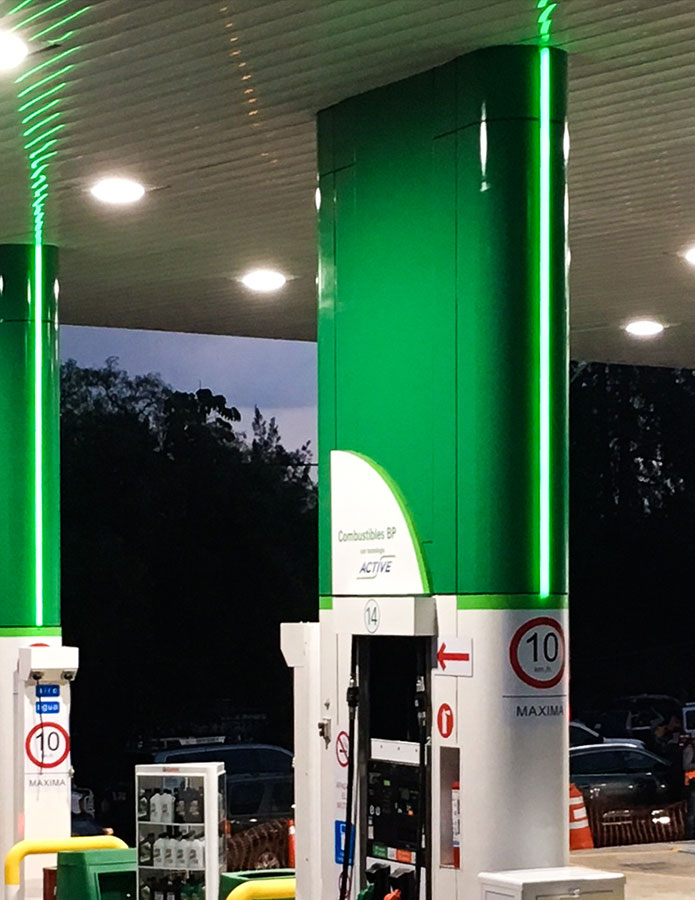 We Do LightBar
A revolution in retail lighting available only from Blair.
LightBar is a true innovation in the brand image field. It was created, developed, and patented right here by the talented people at Blair. To date, we've manufactured and installed more than 79 miles of LightBar for both interior and exterior use. Not only has LightBar made accent and canopy lighting easier to install and maintain, but it has saved companies a significant amount of money through reduced energy needs. Get in touch to find out how LightBar could improve your business' lighting.
LightBar
LightBar e
Cuttable Applications
Polymer Lens Aluminum Extrusion Mounted
UL94-V0 Flame Rated for Gas Canopy Environments
Non-cuttable Applications
Polymer Extrusion Encapsulation

Made To Fit
Available in 4' and 10' lengths with cuttable applications.

Keep The Lights On
Low energy consumption makes this a sustainable option.

It Works Everywhere
Suitable for indoor and exterior use.