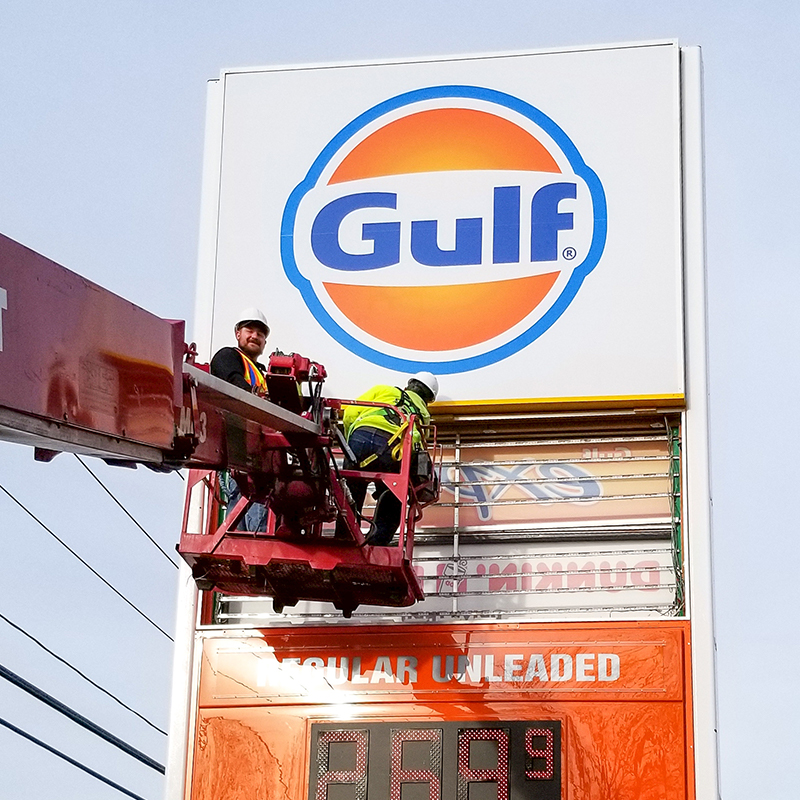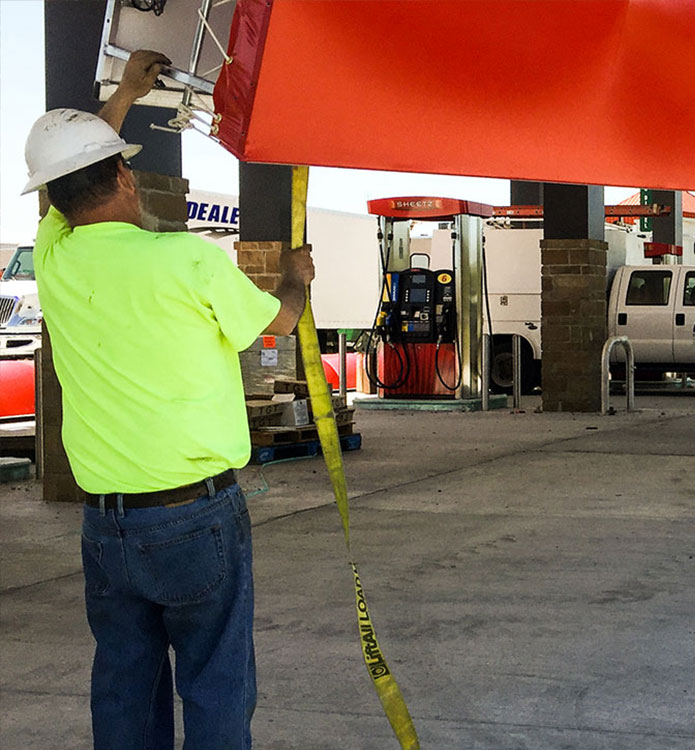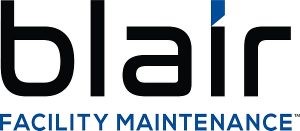 Your Brand Deserves Lasting Service
As the unparalleled leader of brand image solutions, Blair Image Elements is the ultimate choice for excellent service and maintenance on your signs and light fixtures. We evolved from a small business to an industry leader through customer focus and dedication to service. After installation, we provide comprehensive solutions through our global network of experts.
With clients in automotive, petroleum, retail, restaurants, hospitality, financial, and grocery, our customers are as diverse as the industries they serve. Our team will eliminate signage issues so you can continue to connect consumers with your beloved brand.
Our team handles re-lamping and LED retrofitting to keep your signs and sites shining! We also offer face replacement and general cleaning so customers always get the right impression. No matter the job, Blair Image Elements ensures your brand stands the test of time!
We also encourage you to take advantage of our Brand Image Management. Maintaining newly-transformed sites is a breeze with our team, keeping your brand images consistent!
For any service and maintenance issues, please contact us at service@blairimage.com or call:
Mon-Fri, 8 am to 5 pm EST:  814-949-8287
After business hours:  800-563-9598
The service doesn't stop there! Blair Facility Maintenance performs electrical, plumbing, and handyman services throughout Texas, Oklahoma, and Colorado regions. Simple or complex, our licensed professionals resolve issues in every industry, including retail establishments, restaurants, commercial offices, healthcare facilities, and automotive buildings. Contact them and request an estimate at inquiry@blairfm.com or call:

Here To Help
Our customer support hotline is available 24/7.

Cleaning, Repairs, and Maintenance
We take care of our projects long after installation is complete.

Service After Sale
Blair provides on-going maintenance to keep your brand looking its best.
Our commitment to your brand doesn't end at installation. Learn more about our service and maintenance options.
Just Ask Us