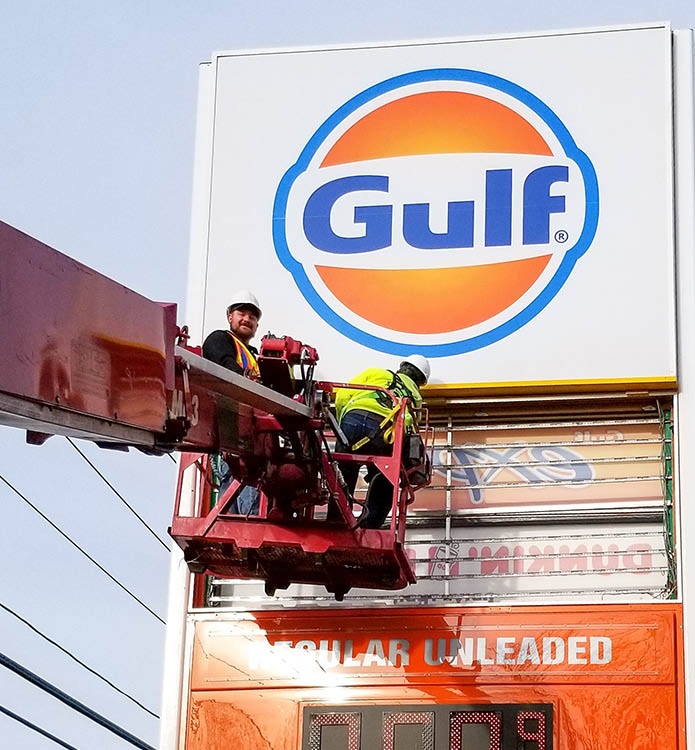 Your Brand Deserves Lasting Service
As the unparalleled leader of brand image solutions, Blair Image Elements is the ultimate choice for excellent service and maintenance on your signs and light fixtures. We evolved from a small business to an industry leader through customer focus and dedication to service. After installation, we provide comprehensive maintenance plans through our nationwide network of licensed professionals.
LED Retrofits
Parking Lot Lights
Fluorescent Lamps
Scheduled Cleaning
Damaged Neon
Broken Faces
Canopy Lighting
Painting
Transformers
Damaged Wires
EPCU's
Electronic Message Centers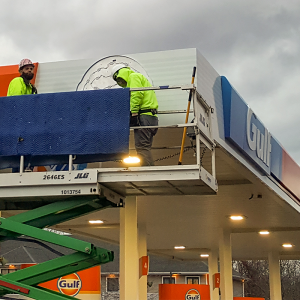 Ensure Your Brand Stands The Test Of Time
We have extensive experience with a variety of signs, including: monuments, pylons, wayfinding, directional, digital, LED, neon, and interior. Whether implementing a regional update or a full-scale, cross-country rebrand, Blair Image Elements has the capabilities to serve you long after installation. Responding within 72 hours, our technicians will eliminate signage issues, typically in a single trip!  Receive scheduled customer reporting based on performance.
Our team allows you to make the right first impression and connects consumers with your beloved brand!
For any service and maintenance issues, please contact us at service@blairimage.com or call:
Mon-Fri, 8 am to 5 pm EST:  814-949-8287
After business hours:  800-563-9598

Here To Help
Our customer support hotline is available 24/7.

Cleaning, Repairs, and Maintenance
We take care of our projects long after installation is complete.

Service After Sale
Blair provides on-going maintenance to keep your brand looking its best.
Our commitment to your brand doesn't end at installation. Learn more about our service and maintenance options.
Just Ask Us